'Hope' A3 Screen Print - black / gold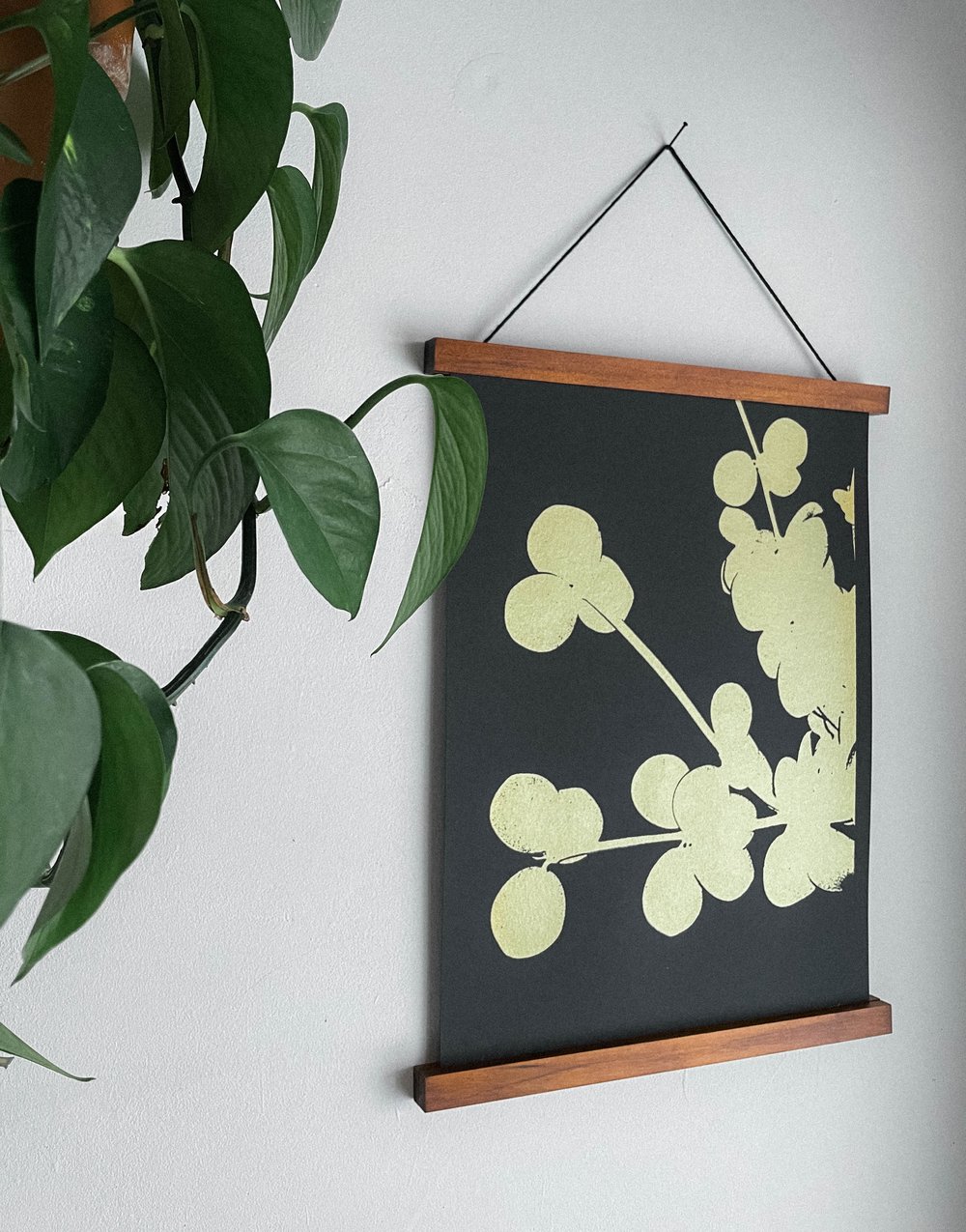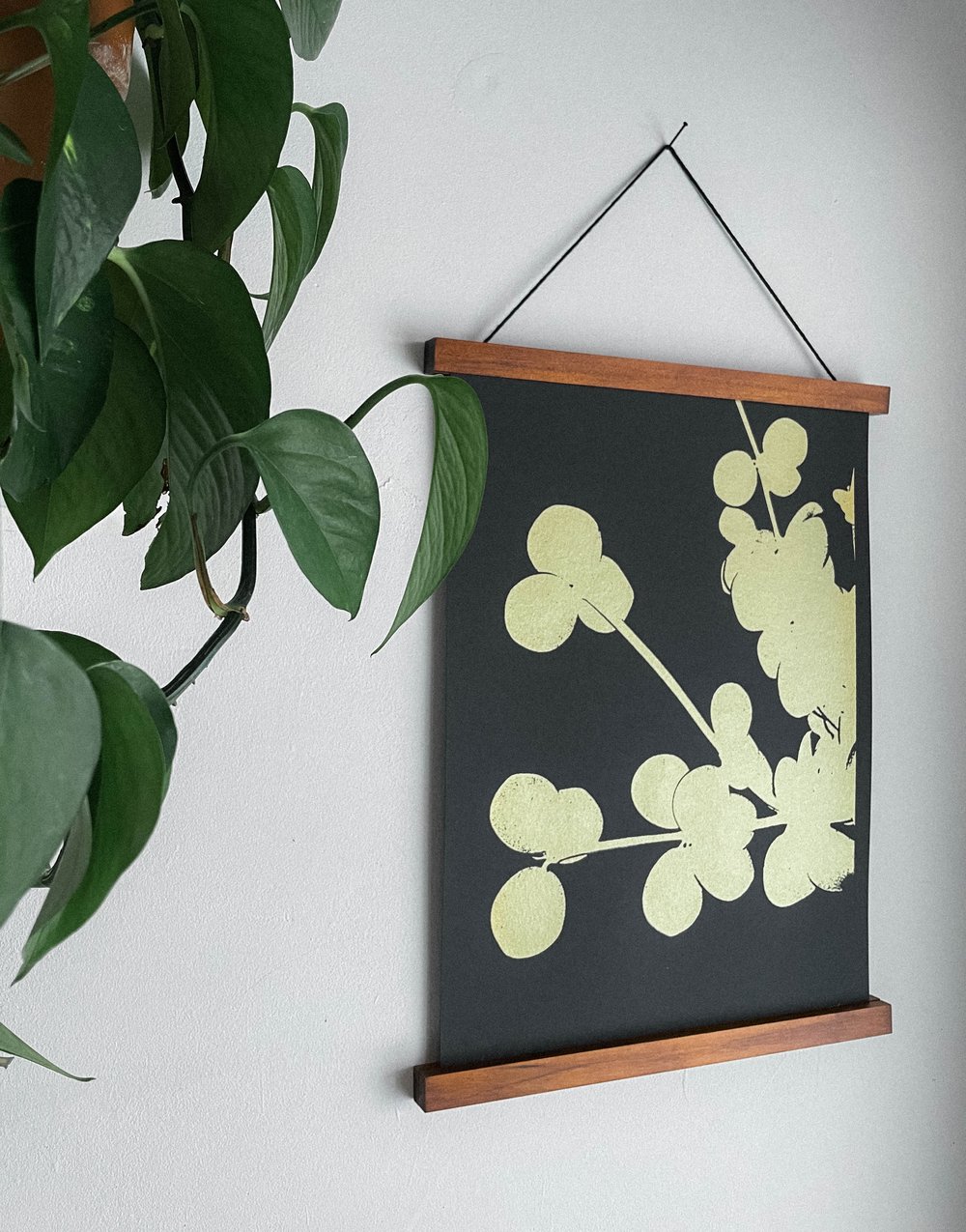 Hand screen printed limited edition A3 at print. Gold ink on heavy black card stock printed by Misc Print Co. Hull.
PRE-ORDER RELEASES 01/10/21
Original image taken as a black and white film photo during lockdown, a silhouette of a Peperomia Tertraphylla 'hope' plant bathing in sunlight on a windowsill.
Limited edition of 30 signed and numbered by the artist.