IDLES - GROUP HUG print - Alexandra Palace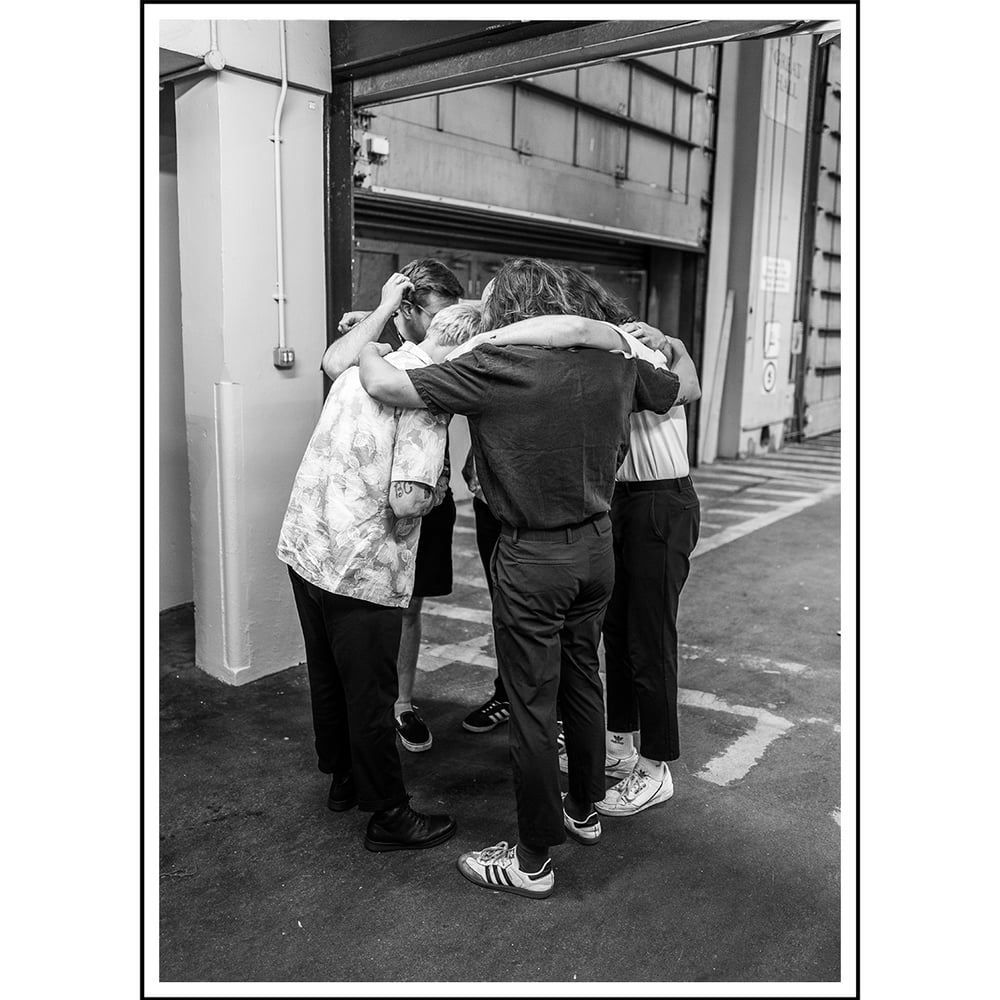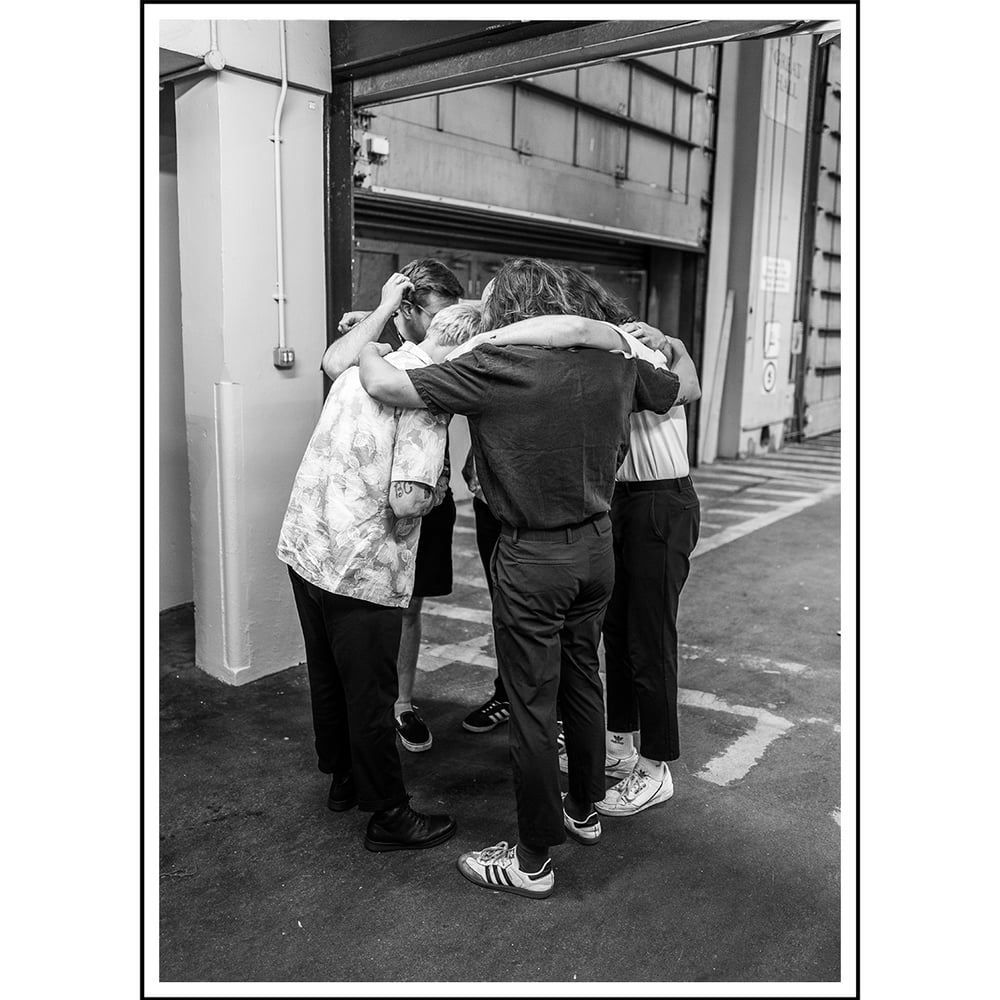 Minutes before they play the biggest headline show of their lives at London's Alexander Palace, IDLES grab a group hug and get ready to make memories. December 7th 2019.
A percentage of all profits will be donated to charity.
Printed on superior quality 190gsm satin photo stock which is light fast under normal internal lighting conditions for 75 years.
This is a very limited print of 50 x A3 and only 25 x A2!
Each print is signed, and numbered by the photographer and will arrive with a certificate of authentication. Unframed